About Us
M&M Specialty Services, LLC
specializes in Protecting Your People with the best in quality and affordability in Personal Protection Products from head to toe and beyond. We Protect Your Products by supplying you with field tested quality products for Pre-treating empty bins and facility areas – Grain Protectants – IGR's – and Fumigants.

Along with our top notch product lines we also provide training and instruction on proper use of all our products and when the circumstance arises we offer custom applications from spray downs to fumigation's.



---
M&M Protecting Your People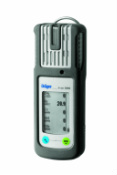 Head Protection-Hearing Protection-Eye Wear-Particulate Respirators-Gas Masks & Canisters-Gloves-Hand Cleaners-Protective Clothing-Fall Protection Equipment &
Accessories-Monitoring Equipment-Servicing of Monitoring Equipment, Maintenance & Repairs-Monitor Rentals-Monitor Trade Ins- and Training of all our Product Lines.


---
---
M&M Protecting Your Products

Actellic-Dryacide-Dusta-Cide 6-Diacon II-Diacon D-Storicide II-Tempo SC Ultra-Demon Max-Aluminum Phosphide Pellets & Tablets-Duct & Paper Tape-Poly Sheet-Spray Adhesives-Fans & Blowers-Bin & Elevator Spray down Treatments-Foggings-Pest Contral Programs-Custom Fumigation Work-Safety Training.
---